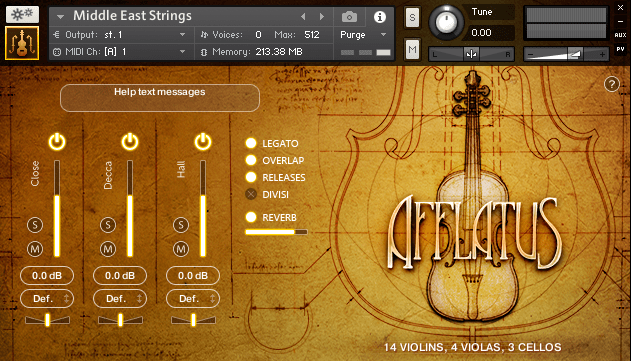 From Epic to Ethnic Instruments
Hello Composers, Mike here, and I have the great opportunity to share my interview with George from Strezov Sampling.
They have made several amazing cinematic and orchestral sample libraries, loved by composers worldwide for their expressivity, sound quality and emotional tone.
Hello George, we are honored to have you share your story and wisdom here on Professional Composers. Let's start with the interview now! =)
Question 1: What is the story behind Strezov Sampling, how did it get started?
To be honest, I never expected this to grow so much. When I was in school and in later on in university I was doing a lot of custom sampling that was very simple – weird piano plucks and clusters for horror films, some percussion that I've obtained, some Bulgarian ethnic instruments.
These instruments were basically just mapped within Kontakt and tuned, nothing special. I have always thought of myself as a composer first and foremost – so everything I did (and still do) with the sampling brand is something that I personally needed in my work.
In 2012 we released Storm Choir which was the first major thing we did together with Jasper (Performance Samples) and Oliver (AudioOllie) and this kicked things off pretty fast.
Also, around that time I started working on Rhodope 1 together with my friend and collaborator Alex Koev (now in-house programmer) and later on with fellow composer Alex Kostov (now sampling supervisor)… which later on led to the Syllabuilder Engine and the polyphonic true legato script that everyone loves so much and the next-gen choir line (Freyja, Wotan, Arva, Rhodope).

But again – for us sampling has always been something we do as a side project. Right now we are a team of about 15 people and everyone is either a composer or a performing musician – and our days are filled with composing, arranging, orchestrating and audio post-production.
Question 2: Can you share your creative philosophy & vision as a developer?
Don't get me wrong, I'm a perfectionist – always trying to polish something in my work, to make it somehow better. But I feel very strongly about music nowadays which is literally perfect – especially pop music.
I think that excessive tuning, noise reduction and editing can lead to lifeless sonic material that doesn't inspire you as a musician. This year I've written about 400 minutes of music for various projects and this is why I need tools that sometimes push me a bit further, especially when I'm feeling uninspired (not going to lie, that's very often! 🙂
This is why we keep our samples "lively" and record them in a special way that revolves around musical performance. We don't create 'faux' round-robins, attacks or releases, we tune the instruments only in Kontakt if needed; we sometimes use RX to clean tails if there are issues that will compromise the playability of the instrument.
When exporting the raw audio files we use some post-production, but the emphasis is on "some" – just gentle tweaking because we know that most of our users would prefer to do the mixes themselves according to their project's needs.
Then when we import them in Kontakt we make sure that all the round-robins are matching in volume, the dynamic range of the instrument is balanced (you don't have one note sticking out), all the legato intervals are as smooth as possible and so on. Generally thats our creative vision – to keep things musical, playable and very close to the original.
Question 3: Which 3 products are you most proud of, and why?
Maybe number one definitely is Afflatus Chapter I Strings – because of the way we managed to capture musicality that was inspired by some of my personal musical heroes – Bernard Herrmann, Henri Mancini, John Williams, Thomas Newman. Again, the library has certain programming achievements like polyphonic true legato and auto-divisi.
---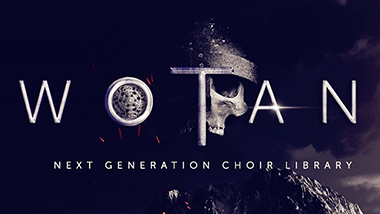 Number two would be Wotan because it was the first library in the next-gen choir series that introduced the new Syllabuilder engine with features like "Connect" and "Morph" modes, as well as the "Agile legato" and the ability to change sustains / staccatos inside your Kontakt window. And it was the first library that featured the super low bass profundos that later on led to us recording the choirs for John Powell's "Solo" soundtrack (also, Rhodope 2 helped there a lot too).
---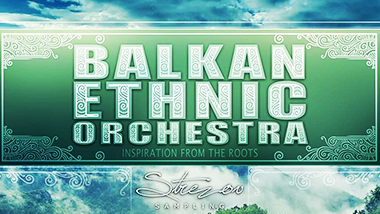 And number three would be Balkan Ethnic Orchestra – it's a simple ethnic library but for me as a Bulgarian this is special because we managed to record a lot of instruments that were not recorded commercially before. It's fairly popular in the Balkan region and in Bulgaria with even pop musicians using it in their songs (
which is strange for me – a guy who mostly stays in the orchestral field
).
---
Question 4: What are your future plans, anything you can reveal?
Yes – we're working hard to expand our new line "The Performers" – libraries focusing on loops and phrases and showcasing wonderful musicians. We have a couple of singers and instrumentalists coming in, as well as another choral installment – this time inspired by Orthodox church music (Bulgarian traditions in the style of Byzantine music).
And people have been asking us to upgrade Storm Choir with the same features as Wotan, Freyja and Arva… so we went back and re-recorded all the content of Storm Choir 2 with the new techniques we obtained later on; so right now we're in post-production for this and will share it with the world really soon!
Question 5: Any final tips and motivation you can share with the composer community?
I am not sure whether I can motivate anyone, but I can say one thing – if you love music, that put all your passion in it, always deliver 10% on top of what your maximum is.
Music is always king and I have never shared any expenses when it comes to my music production — spending more than initially planned on live recordings, always getting a few players to breathe life to my music.
This is a very hard job to do, as most of you already know, but I've come to the conclusion that if I lose my initial passion for music, then there's literally no point in doing this. I think that this, along with lots of hard work, is what everyone needs to be a successful composer and musician.
PS. Free Downloads for You