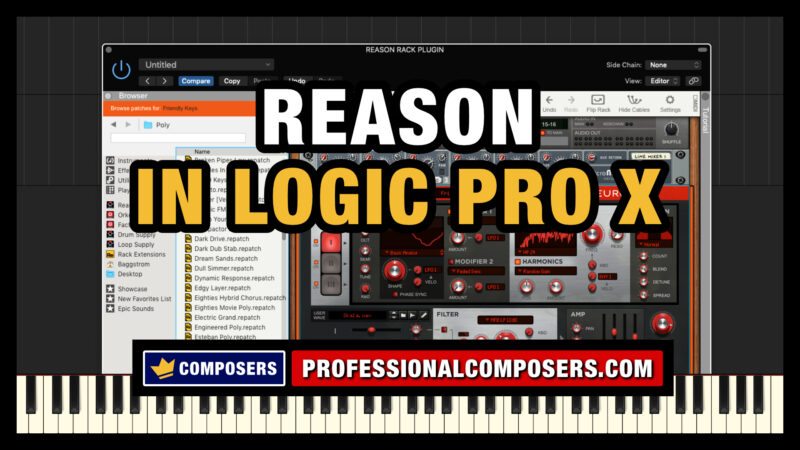 What if you could add the huge collection of synths, instruments and effects from Reason Studios into Logic Pro X?
Watch my Video Demo of the Reason Rack Plugin
This has been my dream for so many years. I used Reason for many years, but the last years I mainly used Logic Pro for music composition. But I have always missed all those great synths, effects and the rack workflow of Reason.
Well, now with the new Reason Rack Plugin I can actually use Reason, inside of Logic….and it's like a dream come true!
My Favorite Things about the Reason Rack Plugin
Full Rack Access and Workflow
Access all your paid Rack Extensions
Great Preset Management with the Browser
The Rack is Super Inspiring for Sound Design
Ability to use Rack FX Plugin on other tracks
PS. Free Downloads for You