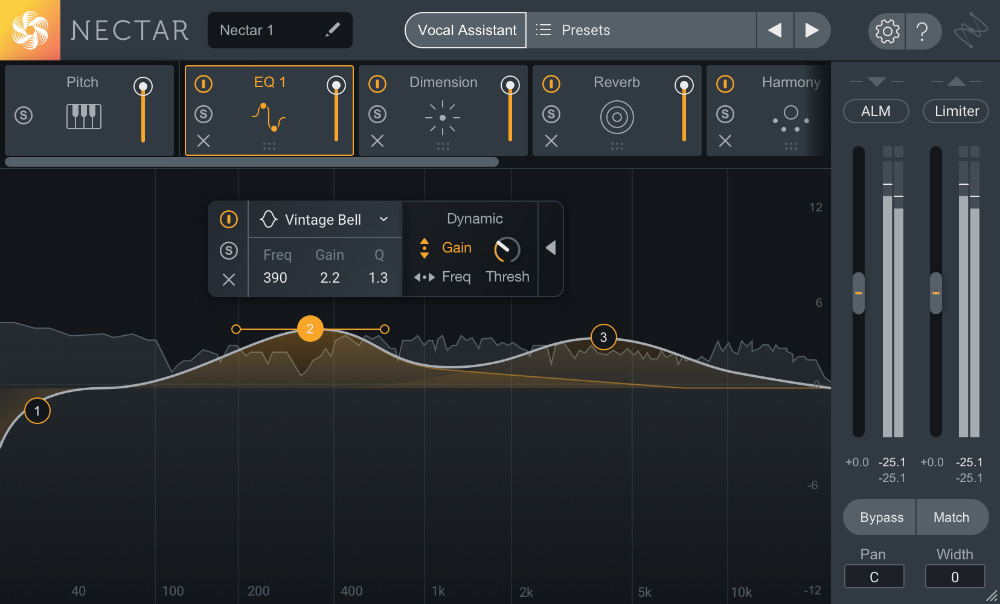 Hello Composers, Mike here! =)
And today I will share my thoughts on Nectar 3 by iZoTope.  This is a vocal production plugin for music, voice-over, narration and basically all type of vocal recordings.
My Overall Impression: This is most complete vocal production chain plugin on the market. It has all the modules & features I need, with a clear and easy to use interface, and most importantly: it is super easy to use, and it has improved my vocal recordings both in sound and how quickly I get an end result I am happy with.
Click here to Learn all Specifications & Features of Nectar 3.
My Favorite things about Nectar 3
1. All in one Package
It includes every type of processing I need to shape and polish vocal recordings. And it does so in individual modules that you can move around as you wish in the signal chain.
These modules are: EQ, breath control, delay, dimension, harmony, compressor, pitch correction, reverb, de-esser, gate and saturation.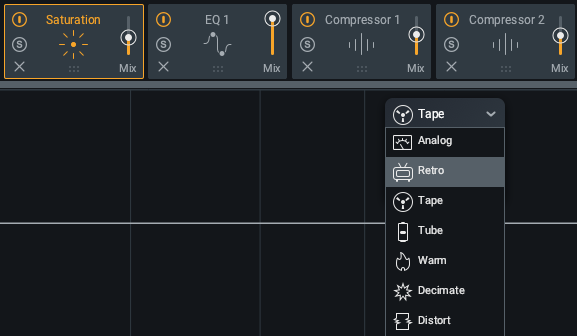 2. Many Modes per Module
Basically all modules have many different modes and features you can change. The saturation module has 8 different distortion types to choose from. The compressor has 4 types to choose from, and so on.
This means that you can easily change the color and tone of basically all aspects of the Nectar 3 signal chain. Just be careful to not waste time trying and testing a lot, as I know the danger of having too much fun with trying variations of every single module, haha.
3. The Presets & Assistant Feature
You get a lot of presets to start from, in various categories and named to give you an idea of the end result. What I also liked, is that you get access to the Nectar 2 legacy presets which are categorized by music style.
But you also get the amazing assistant feature that basically analyses the audio waveform and then makes a lot of automatic changes that it suggests. This will often give you a great starting point.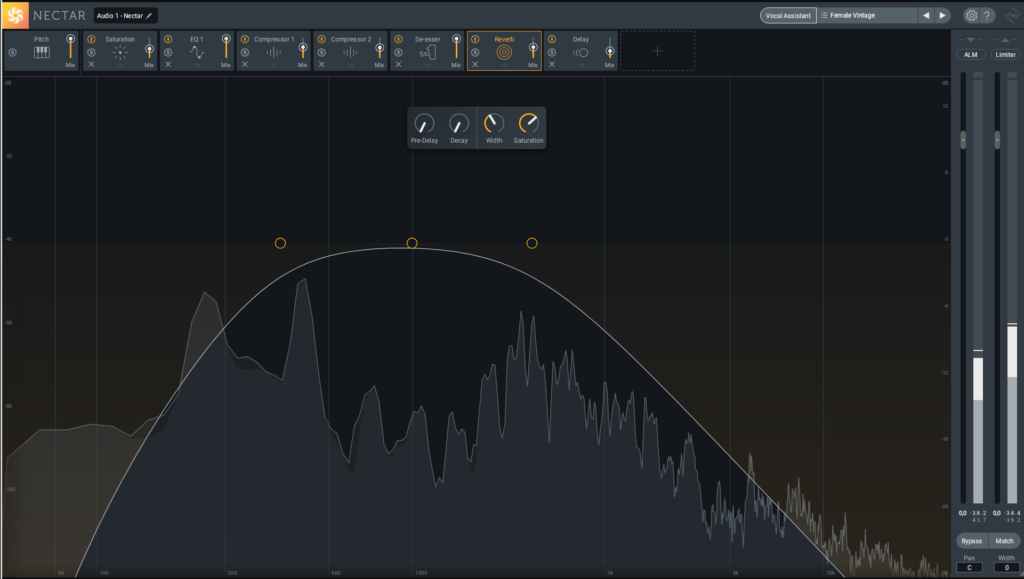 4. The User Interface
I love plugins that give me control over the scaling of the interface, since I use a high resolution monitor that is also fairly far from my eyes due to my specific studio setup.
I also like the modular approach which not only gives me control over the signal chain, but also improves the clarity by focusing the interface on one module at time that I select.
5. The Online Manual
I don't think I have ever praised a plugin or tool for its manual. But iZotope really did a supreme job with theirs. You can simply click on the little question mark in the user interface, and instantly open their online manual in a browser. Not only is it super well structured for each feature, but I have to say that the layout and descriptions of every single feature is so clear and easy to understand.
Basically, while most manuals are as boring to read as watching paint dry….this online manual for Nectar 3 has actually been a pleasure to use for reference while learning all the features of this plugin
Sound & Playability
What matters most in music? Well, you already know the answer to this. The end result, the sound! =)
But I also factor in playability, because I am a fan of plugins, effects and instruments that are extremely playable,  easy to use, fun, and even inspiring. So what is my verdict on this aspect for Nectar 3?
Honestly, I used to have so many insert effect plugins on my vocal tracks, and was never satisfied so I kept experimenting, changing plugins and so on. This has been a huge time-waster for me, and it is not a really convenient workflow anyway. I love having everything accessible in one single well designed plugin.
It has actually made me experiment much more with adding vocals to my music. And btw, I mainly compose cinematic and orchestral music. But you can of course use this plugin for any type of vocals you want, in any style of music.
For me, the harmony and dimension modules have been very useful, as most of my vocals are going to be background elements in my cinematic music. Even special effect vocals, which this plugin helps me do easily and quickly! =)
Do you want to learn more about Nectar 3, and find out if this is the perfect tool for vocal production, that you want to add to your music composition and production toolbox?
Click here to Learn More about Nectar 3
PS. Free Downloads for You