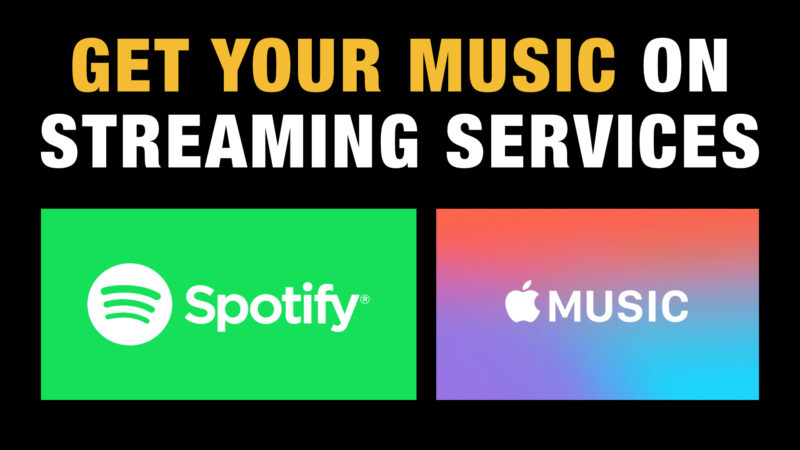 Do you want to publish your music on music streaming services like Spotify, Apple Music and 100s more, so that people can listen to your music all over the world?
Hello Music Composers and Producers, Mike here. And I'm going to teach you how, right now! =)
Check out this Special Discount to DistroKid
Step 1 – Find a Music Distributor
Your first step is to find a music distributor, that will be your partner in getting your music distributed and published on all the major music streaming services and online stores.
A distributor is not a record label. So what is the difference between a distributor and the old school record label? Well, the main difference is that by using a distributor you will still own your tracks and your artist brand 100%. Using a distributor is the independent way to release music, you will be in control and have 100% freedom as an artist.
What Distributor should you choose?
There are many music distributors, but I have personally chosen DistroKid and can 100% recommend them. I have done lots of research, and concluded that DistroKid has the best terms and lowest prices for independent composers, producers and artists like you and me.
Other music distributors take a percentage of your streaming income and/or charge for every single music release you make. DistroKid is amazing because you only pay a low price, per year. And for that you can release as many albums, EPs and singles you want. They have some extra add-ons you can choose, but honestly all you need is the standard subscription, which right now costs only 20$…per year!
Step 2 – Upload and Publish your Music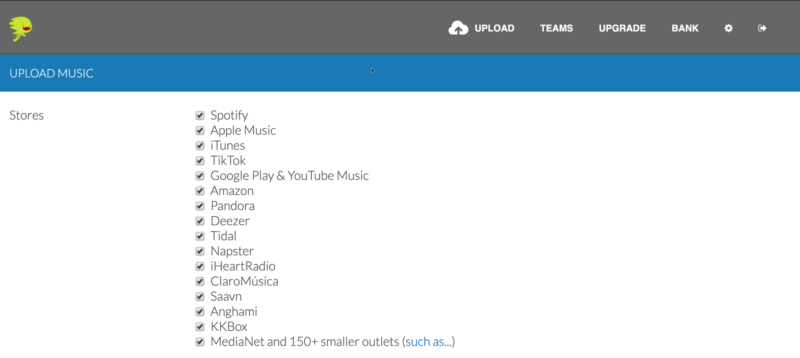 After you have signed up to a distributor, you simply upload your tracks for a new release you want to make, including a cover art, album and track names and information about the release.
This process is very simple and straightforward, and it's basically just following a step by step guide until you finally hit that final "Publish Button".
After you completed the publishing process on your distributor's website, you simply have to sit back and wait for your music to pop up on all the streaming services. This can take anything from a few days to several weeks, as it is up to all the streaming services, but eventually you should see your music on all the major streaming services like Spotify, Apple Music and 100s more.
Step 3 – Make Money from Your Music
When your music is finally released and out on the market, all the income generated from every streaming service will be collected by your distributor. then your distributor will pass on those royalties to you.
DistroKid will give you 100% of all that money earned, while some other distributors take a cut. This is why I love DistroKid, I get 100% of the money generated from my music, while I am still 100% in control over my music.
And yes, I know you need lots of plays to make any decent money on music streaming, but some income is better than none right? Plus I am sure you also will love the feeling of people listening and enjoying my music all over the world.
Step 4 – Market your Music
Promotion and marketing is a huge aspect of becoming successful in the music industry. However, this is the golden age of the Internet and digital marketing. Which means there are so many things you can do that is zero cost for you in terms of money, but of course you will need to spend some time.
I recommend every artist to have an official website on your own domain, because that is the only place on the Internet you will be 100% in control over. Then I recommend that you choose a couple of social media platforms you enjoy and focus on building your artist brand on those.
Being consistent, and creating new content often is critical. Do not only post your music and expect people to care. Show behind the scenes videos and images, do VLOGs, collaborate with other artists, and focus on what content people respond best to.
Get Your Music Published Today!
I want to give you some final motivation + bonus tips so that you will get started today, and get your music distributed and published on all major streaming services. Isn't your music worth getting listened to by people all over the world? Of course it is. Your music deserves to be heard, and you deserve to make some money from it in the process.
Tip 2 – Start Simple by Releasing a Single first
Tip 3 – Get your Artist Name on all Social Media Platforms
Tip 4 – Grow your Artist Brand by Creating Content
Tip 5 – Network and Collaborate with fellow Artists
My name is Mike, and I wish you good luck, and great success…on your journey in music.
PS. Free Downloads for You