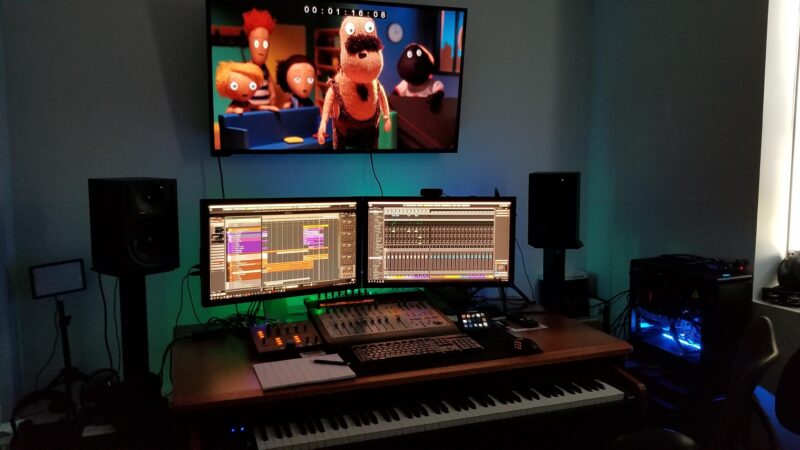 How do you compose music for projects when you are on tight deadlines? You need to be able to write and produce your music as fast and efficient as possible. Well, let's learn some tips and tricks right now!
Today I have the honor to interview Medhat Hanbali, a professional composer who is used to working with deadlines, and will share his personal best tips for improving your workflow and creative productivity when composing.
1. Hello Medhat, who are you, and what is your story as a composer?
I'm a music composer for film/TV/games from Montreal, Canada, and I also work as an arranger and orchestrator for different artists in the pop world.
I started studying classical piano at age 4 and enjoyed all genres of music growing up. I first noticed the power of music in film and its impact on storytelling when I saw the first Harry Potter movie.
I started going to the public library and borrowed every single soundtrack album I could get my hands on. This allowed me to discover great composers such as John Williams, Bernard Herrmann, Michel Legrand, Henry Mancini, Danny Elfman and Hans Zimmer (just to name a few).
In college, I studied pop and jazz composition and arrangement and took a film scoring class with composer James Gelfand (ABC, NBC, Discovery). He taught me how to write music to picture as well all the essentials I needed to kick‐start my career in composition for media.
I started scoring student films while I was in college and after graduating, I went to the University of Montreal to study Digital Music where I leaned about acoustics, psychoacoustics, music technologies and interactive game audio.
The more I gained experience, the more I felt the urge to learn and improve my skills. I kept on reading books, attending film music masterclasses, listening to film scoring podcasts, and even enrolled in Berklee's Masters in Film Scoring online program to sharpen my scoring, orchestration, and production skills.
Over the years of scoring student films and games, some of the people I worked with started getting hired on bigger productions and brought me on board to work on their feature films and television productions.
Today, all of my work comes from repeat clients and referral, and the productions I worked on have been played on major networks across the world such as CBC, BBC, Teletoon, France Television and ARTE.
2. What are your top tips on writing/composing faster when on a tight deadline?
Study music and filmmaking as much as you can and learn the tools inside out. Film composers are storytellers and are part of the filmmaking crew. They help shape the story and characters the same way a cinematographer or costume designer would.
We live in an era where we're often asked to write a full soundtrack to picture in 4 to 6 weeks including rewrites, revisions, recording, conforming and final mix.
TEMP TRACKS
Composers are often working with a temp track that dictates a mood and style as a guide and to help editors cut the film. I can't stress enough on the importance of extensive ear training.
It allows the composer to breakdown the ingredients that characterize the reference within seconds in order to understand how to create an original piece of work that has the same qualities.
EAR TRAINING
The composer must be able to tell what scales/modes/time signatures/instruments are being used, how and why they're working with the picture as well as what elements need to be highlighted musically from a dramatic point of view.
The more composers train their ears, the faster they can understand what's required of them, and the faster they can focus on the writing part.
TEMPLATES
Working with templates can greatly speed up the process instead of sound searching for hours on every cue. I use Nuendo 10 to write and my instrument tracks in my template are already routed to group tracks that serve as stems, this way I don't need to worry about that part.
Sometimes making custom templates per project can help save time on the long run too, since you can define a custom sound pallet at the beginning and stick to it to keep the same sonic branding for the show/movie/game you're working on.
3. Any particular tools, plugins or software that you use to speed up your creative process?
LEARNING THE TOOLS
Learn your DAW inside out and spend the necessary time to learn the different way to navigate, record, edit as well as the shortcuts. Shortcuts are your friends and they will help save you precious time.
Some DAWs such as Steinberg's Cubase or Nuendo have built‐in tools to create your own macros to trigger a list of actions that will save you time on repetitive tasks.
MULTIPLE SCREENS:
Having a multiple screen setup helps me keep things neat without having to switch from window to window and to keep myself focused. My studio has 3 screens:
The left screen is my arranger window on which I write all the music.
The right screen allows me to keep an eye on the mix and adjust my levels.
A 50" TV screen on top for the video playback when I'm scoring a film.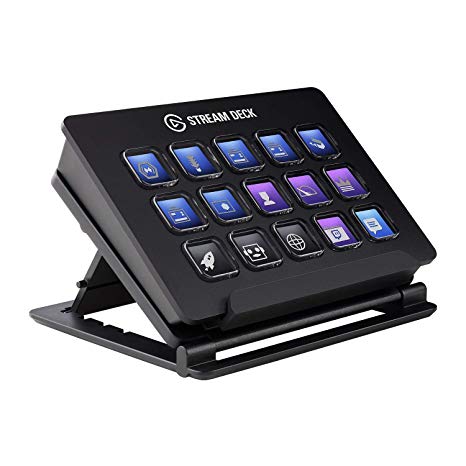 HARDWARE SOLUTIONS:
I'm using an El Gato Streamdeck which allows me to do specific functions that I programmed into my template such as: "Show brass", "Hide unused tracks" or "Open Notes".
Additionally, I'm also using a Logitech G600 MMO gaming mouse that has buttons on the side that you can map to trigger shortcuts and macros such as "Open current VST instrument" or "Open the export window".
EAR TRAINING SOFTWARE:
As composers, we also have to produce our mockups. Therefore, we have to do two types of ear training for both music and production to gain speed. Here are two software that I recommend:
Ear Master Pro: https://www.earmaster.com
Quiztones: https://theproaudiofiles.com/quiztones
4. How do you avoid perfectionism and wasting too much time on small details?
VIRTUAL INSTRUMENTS
Use the best virtual instruments possible and choose the ones that sound great out of the box without too much tweaking. Some libraries I would recommend and that I use in my template: Berlin Woodwinds (Orchestral Tools), CineBrass (CineSamples), CinePerc (CineSamples) and Afflatus Strings (Strezov Sampling).
THE BIG PICTURE
When writing, focus on the big picture and sketch in bold lines to get the structure first, then add in the details to fine tune. Think of someone drawing a face on a piece of canvas: they always start with the outlines first, then they add in the details in the eyes such as reflection, shading, etc.
GET TO THE POINT AND KEEP IT SIMPLE
A common mistake that beginner composers make, and I was one of them, is over complicating the orchestration. This is partially due to lack of experience and partly due to the fear of not having enough elements or being perceived as being too simplistic. Sometimes, less is more.
MIX AS YOU GO
Premix as you go by adjusting the volumes and placement of the instruments. This will give you a better sense of the big picture and if a director / producer calls you to ask if you can send them what you wrote so far, you won't have to panic or justify to them, "Here's the result so far, it's not mixed yet". A good sounding mockup will help keep them reassured.
5. How do you maximize your general productivity/creative output?
Learn from the masters by studying film scores
Watch a lot of movies and pay close attention to how the music is working with the picture and around dialogue. Study the "music acting" in the underscores and how the orchestration / color changes with the story.
Improve your keyboard skills as much as you can by practicing scales, chords (maj/min/aug/dim/extensions), different chord voicings (open voicing, drop 2, drop 3, etc.).
Use templates to focus on the writing instead of the technical aspects.
Limit your instrumentation
Organize the template layout like a conductor's score for easier navigation and color code your instruments by family.
Write strong melodic themes so you can reuse them and adapt them in different contexts.
Don't hesitate to use the different writing techniques and tricks you know such as leitmotifs, themes, variations and modulations.
6. What's next for you? Any interesting projects you are working on/planning?
After airing on France 5 in Europe, my documentary "The World According to Amazon" will be getting a theatrical release in Canada on November 28th.
I'll be back to score Season 3 of the animated Teletoon series "Mouvement Deluxe.
Two pop albums I produced and orchestrated will be released soon Eric Bernier (The Voice) in November 2019 and Genevieve Leclerc (Les Misérables) in February 2020.
7. Thank you so much for sharing your insights Medhat, where can people find you online?
You're more than welcome!
You can follow me on Twitter@medhathanbali for the latest updates and you can also check out my website at http://filmcomposer.ca
PS. Free Downloads for You