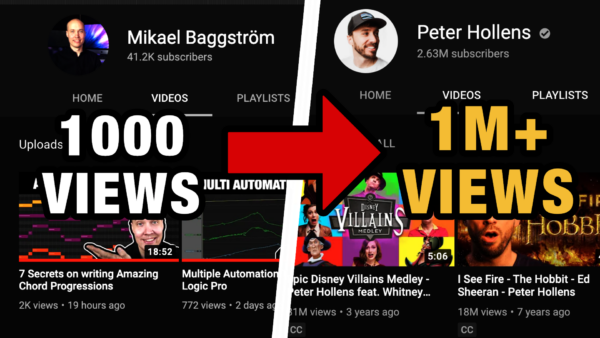 Hello Music Creators, do you want to become a HUGE YouTuber?! 😃
To have an insane amount of subscribers, and millions of views every month on your videos. I have been on YouTube as a music artist and educator for over 10 years now, and I have still not made it. But I decided to go all-in on trying to achieve these higher hero levels on YouTube.
I have done a lot research during the past few weeks on what types of music channels and video styles work extremely well on YouTube. Let's check out 10 Music YouTubers with videos that have gone viral, and the reason why, so we can learn the YouTube Master Gameplan together:
Summary on YouTube Success as a Music Artist
What is the secret formula to becoming HUGE on YouTube as a music artist? Well, I would say that the entertainment value of your videos is the most important aspect. And the other is to have a broad appeal. You can still focus on a niche, as long as that niche is big enough in terms of audience.
I hope my research can help you Level Up your YouTube channel as a music artist. I will take action to adjust my plan, and continue experimenting with different video styles based on this research. Thumbs up for HUGE success on YouTube for all of us!
PS. Free Downloads for You