Hello friends and composers! =)
I feel the need to speak the truth about creating a career in music. Why do so many artists fail? I believe it is because 99% of all people are dreamers, and not doers. And perhaps even more when it comes to artists.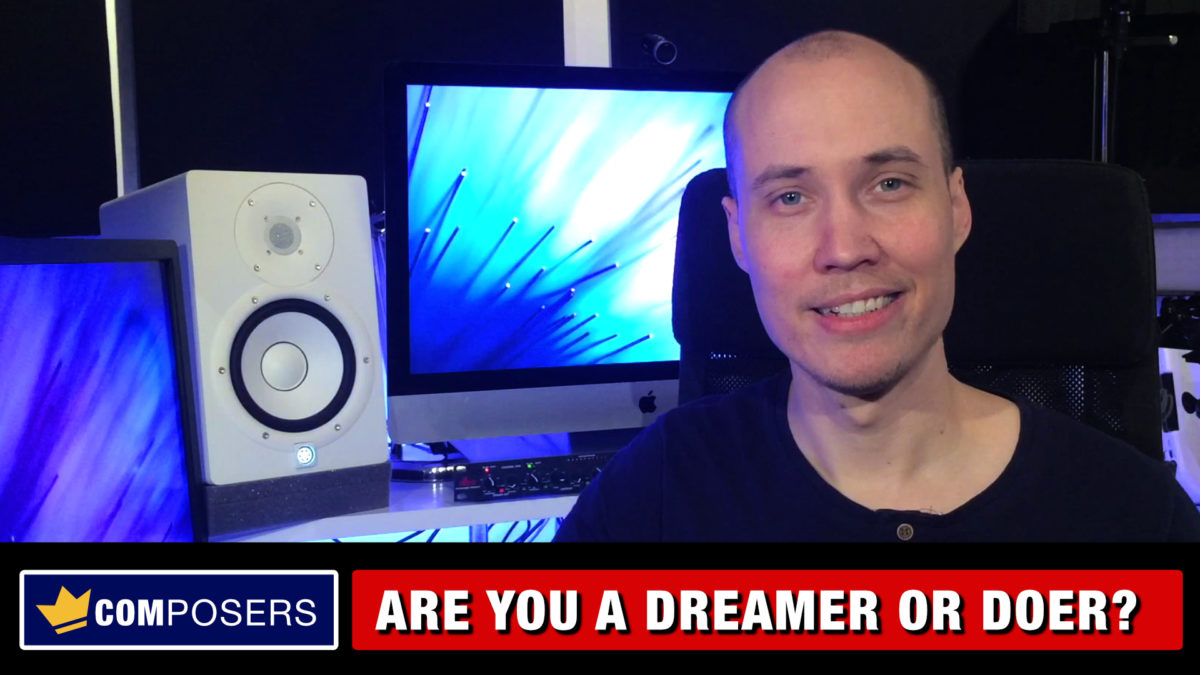 I mean, of course we all dream, we all have desires, and we should. But I confess I still spend too much time…dreaming.
Let's be real…how much hard work do we actually put into doing and producing results, compared to how much time we simply let pass, while having the dream in the back of our mind.
Lesson 1 – Work Hard to build your Music Career
Nothing that is worth something in life will ever come easy, or be served to you without any effort on your part. So stop dreaming, and start doing. Produce some results every day of every week, and the momentum will give you energy to keep on doing it.
Taking action, and working with consistency and dedication is the path to success. Not dreaming, and hoping to be "discovered".

Lesson 2 – Make a Plan and Follow it with Complete Dedication
Dreaming is for dreamers. Success is for doers. So make a plan and roadmap for how you are going to build your career in music. Then make a schedule for how you are going to work to advance on your journey every week. Make short term goals, as well as long term goals.
Follow up and measure every important aspect of your professional journey in music. I recommend using a google sheet, where you collect and follow up on all your statistics. Track your progress, and even the smallest steps…are a step forward on your journey.
Lesson 3 – It's not only about Your Music
If there is something artists are often bad at, it is being willing to put in the work on all the other important fields in building your career in music.
Most artists want to only focus on the creative side of making music. But you have to work on the marketing side to build your brand, the business side to make money, the networking side to build connections in the industry, by being helpful and valuable to people….and all these sides of your career will require hard work.
You should also be open to other ways to make money other than directly from your music as the product. Like teaching for example, like I do with online courses.
You can also teach in person, or via Skype. You can make extra income as a freelancer writer for music blogs and online magazines. Perhaps you can do sound design work. Or even sell your own sample libraries.
But remember that whatever paths you take in your career, always prioritise the business, branding and marketing sides as much as the creative aspect.
So I hope this gives you something to think about for your own professional journey in music. Good luck, work hard every week, to always keep moving forward! =)
Friendly regards,
Mikael "Mike" Baggström
Founder of professionalcomposers.com
PS. Free Downloads for You