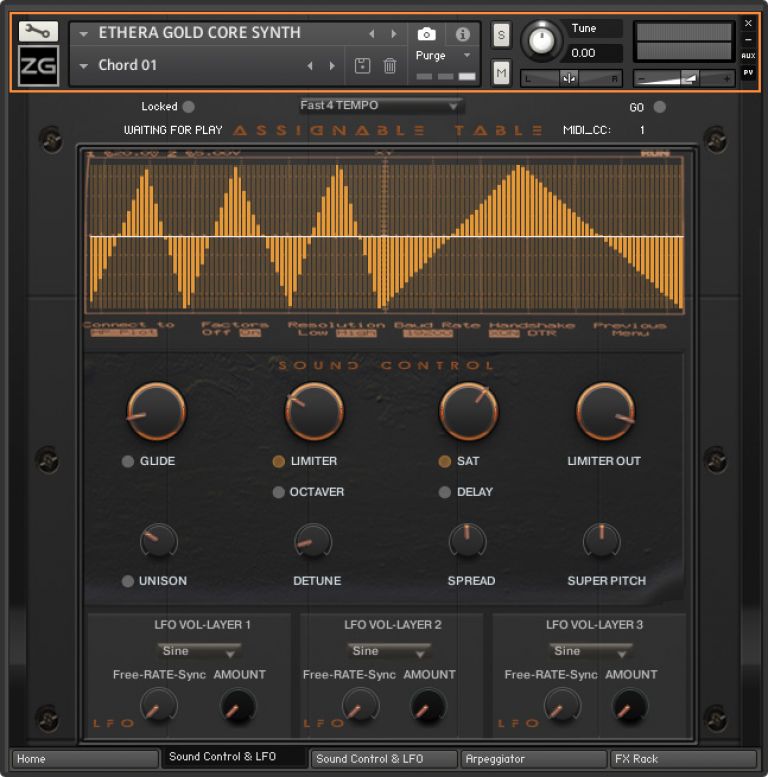 Cinematic Sound Designer for Ethera
Hello Composers, Mike here, and I have the great opportunity to share my interview with Stefano Maccarelli, who is a professional sound designer as well as sample library developer.
He is most famous for his Ethera series of cinematic instruments.
Hello Stefano, we are honored to have you share your story and wisdom here on Professional Composers. Let's start with the interview now! =)
Question 1: First, can you tell us how you got started with professional sound design?
Hi, Mike and greetings to all readers. Well, I started as Sound Designer by graduating from the Professional High School of Cinema here in Rome. I have worked in the industry for over 20 years.
Since 1996 I started my career as a sound engineer and composer. With time and various professional experiences, I specialized in sound design. For over 12 years I worked as a Senior Sound Designer & Composer for FOX & National Geographic, working on the sound & music of serveral TV Shows, Trailers, and Documentaries.
Question 2: Why did you start developing your own sample libraries?
The project was born for purely private use. To have a useful tool for my compositions and sound design works. Then the project evolved and became what we know today.
Initially, the idea was to have a different vocal library. My wife, Clara Sorace, is a professional singer who also specializes in the soundtrack genre. So I came up with the idea of ​​creating a library with his voice. Having her a vocal timbre on the vocal range very similar to Lisa Gerrard, but with a soprano vocal extension. So we started working on it.
Over time then the Ethera project has evolved, and from a vocal library, it has become a library series for Hybrid Scoring, with powerful Synths, Organic Sounds, Strings Textures, Percussions, and vocal instruments.
Question 3: Why the Ethera series, what makes these products unique and great for composers?
I believe that the success of the Ethera Series has been made possible thanks to several factors. First of all, Clara's voice. Clara has an exceptional voice, and being able to have a voice like that in a sample library is a great possibility. Another reason is to have developed this series of libraries with great quality and a massive amount of content.
At a very competitive price Zero-G distributes a series of extremely powerful libraries. Ethera Soundscapes, Ethera EVI, and Ethera Gold are an arsenal of impressive sounds. If you create music for Trailers, for Movies, or create sound design, you can do everything with these 3 libraries. Adding a pair of orchestral libraries can cover every cinematic genre. We have also developed two of the most powerful Solo Vocal True Legato on the market. The Emotive True Legato (Ethera EVI, Ethera Soundscapes.) And the " Epic True Legato" (Ethera Gold) represent the best the market has to offer.
The various Hybrid Synths contained in Ethera Soundscapes, Ethera EVI, and Ethera Gold have also been developed to be very useful and powerful tools. Having the right sounds starting from virtual instruments like generic synth is difficult and time-consuming. Having instead sounds that have been developed for the cinematic genre, ready for use is very useful. Moreover thanks to the powerful Audio Engine it is possible to modify them completely in an extremely simple and fast way.
I used my experience as a sound designer and composer, to create hybrid sounds, with acoustic instruments and synth sounds that were useful to the composer, to the sound designer, and that were also very inspiring to play. Then we added an incredible amount of Vocal Phrases. Each Ethera has over 1 Gb of fantastic Vocal Phrases, with which even with these you can make entire cinematic or epic music albums.
I conclude by saying then that I always try to support users to the maximum, offering tutorials, free templates, in short, I like to involve the users at 100%
Question 4: Do you have any future products, and plans that you can tell us about?
First, I'm planning an upgrade for Ethera Gold. Each Ethera has been updated to version 2.0. So now it's the turn of Ethera Gold who is the newcomer. So for next year, I'll work to add new sounds and features to Ethera Gold.
Question 5: Any final tips and motivation for composers?
Always follow your references. Study them. I always do it. I study constantly, I never stop. I always try to open up new horizons and never feel like I've arrived. This is an area that if you stop you're lost. And do it with great passion, because only passion can make you overcome the disappointments that will come, as well as the successes.
Learn More about Stefano Maccarelli and Ethera Series
PS. Free Downloads for You