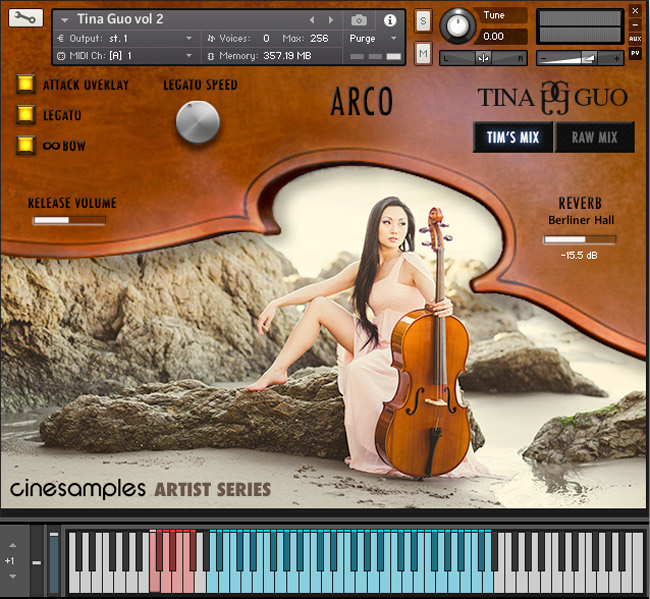 Orchestral Sample Libraries for Composers
Hello Composers, Mike here, and I have the great opportunity to share my interview with Tim Starnes from Cinesamples.
They are legends in the cinematic and orchestral sample library world, loved by composers worldwide for their playable and high quality instruments.
Let's hear the story behind Cinesamples, and the creative philosophy of these amazing products for composers.
Hello Tim, we are honored to have you share your story and wisdom here on Professional Composers. Let's start with the interview now! =)
Question 1: What is the story behind Cinesamples, how did it get started?
In 2007, Michael Patti and Michael Barry both needed better harp glissandi samples. So they decided to record a harp themselves. After integrating the new samples into their template they realized they could sell the harp as a sample library. The next few libraries were born of the same need, hence our byline: Sample libraries for composers by composers.
Question 2: Can you share your creative philosophy & vision as a developer?
Cinesamples' mission is to create good quality sounding libraries that are easy and intuitive to use that inspire creativity. The sound quality has always been foremost. A good sounding sample will often inspire a composition.
Question 3: Which 3 products in your range are you most proud of, and why?
The CineBrass series is probably the top of our list. Many composers have been relying on it for years and continue to use it. In terms of sound, brass in the MGM Scoring Stage is brilliant.
Voxos, our choir library, is another. The phrase builder is inspiring and the sound quality stands the test of time.
Tina Guo Acoustic Cello Legato is a third. We are proud of the legato technique we pioneered in that product as well as the sound quality.
Question 4: What are your future plans, anything you can reveal?
We continue to produce products with improved legato and playing techniques. The attention to sound quality and ease and simplicity of use is still super important.
Question 5: Any final tips and motivation for composers?
Budget your time as well as your money.
Check out Cinesamples
Thank you so much Tim, I personally love your products and am very much looking forward to what will come next. Now for everyone, take a look at the Cinesamples range of products for composers.
PS. Free Downloads for You