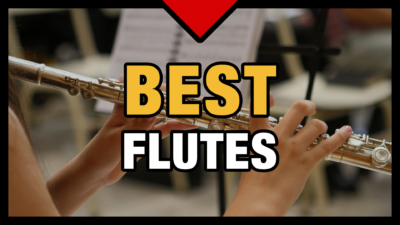 Are you looking for a great sounding flute sample library or VST plugin for your music production toolkit?
There are of course various types of flutes in the world, but all share the amazing agility, and airy expressive quality that work well for both leading melodies, as with runs and energetic phrases.
This is my top list of recommendations of flute sample libraries, or woodwind libraries with a great flute in them:
5 Best Flute VST Sample Libraries
The Power of Flutes in Music
Flutes have an amazing range of applications in music, from warm and intimate…to shimmering and magical.
They can play smooth long notes well, with incredible vibrato capability. But they are also extremely agile, and can play fast phrases like staccato rhythms, runs, trills etc
What you should Focus on
In a flute sample library or VST plugin you want to consider several aspects: dynamic range (layers) and round robins for quality and variation. Overall sound and tone of the recordings, as well as microphone and stage mixing.
The amount of articulations, and how easy you can control and shape the performances. The legato engine (how much variation and the quality of transitions). And if vibrato is recorded or scripted, and how well it sounds.
Are you looking for solo flutes or an ensemble? A complete woodwinds bundle perhaps, with a cohesive overall sound?
In the end what matters the most is your subjective opinion on: how good it sounds, how you like using it in action, and how it blends into your final music compositions.
PS. Free Downloads for You