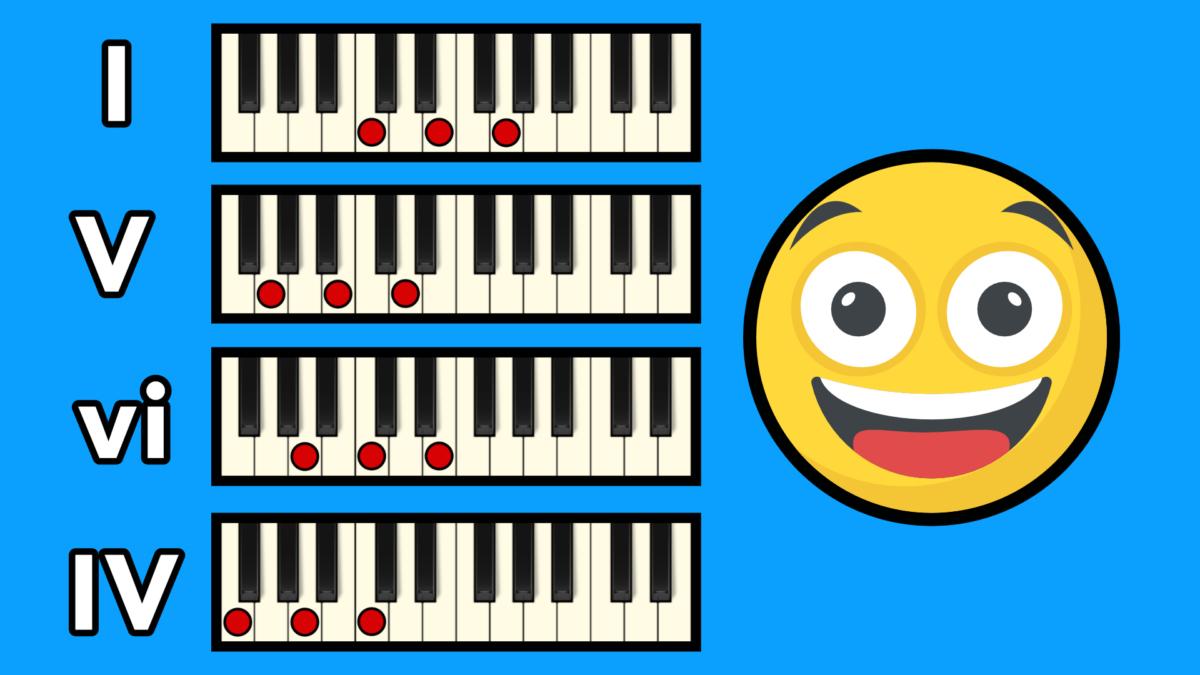 What is the single most used chord progression in music? Short answer, it is the: I–V–vi–IV chord progression, for example: C Major – G Major – A minor – F Major.
It is by far the most common chord progression that rules in the world of music, and it is based on the 3 most essential chords: Tonic, Sub-Dominant and Dominant, plus one extra chord for variation.
I, IV and V are all major chords, and have a very close relationship to each in the circle of fifths. And the vi chord is a minor chord that adds an emotional touch to what would otherwise be a super boring and uplifting progression.
I–V–vi–IV progression in all keys
C – G – Am – F
Db – Ab – Bbm – Gb
D – A – Bm – G
Eb – Bb – Cm – Ab
E – B – C#m – A
F – C – Dm – Bb
F# – C# – D#m – B
G – D – Em – C
Ab – Eb – Fm – Db
A – E – F#m – D
Bb – F – Gm – Eb
B – F# – G#m – E