Are you looking for good clap samples? I know I do, because there are millions of electronic claps available, but not that many collections of authentic recorded hand claps. That's when Clap Pack Deluxe 2 by Loops de la crème comes into the picture.
THE OVERVIEW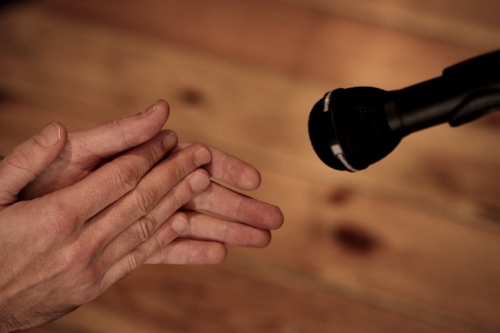 The developer of this library and sample collection call it "The ultimate claps and snaps sample library". And while that is a big claim, I really haven't found any other collection of claps and snaps samples this big.
The entire collection is made up of 3960 samples categorised in folders, plus around 70 Kontakt presets if you prefer working in the Kontakt instrument version.

The collection has: gang claps, wide stereo snaps, binaural claps, stomach claps, vintage room claps, tight group claps, electronic claps, power mixed 'stacks', dry snaps, dark claps, thin claps, glove claps, group snaps, re-amped claps, live room claps etc.
In Kontakt they have created 15 round-robins for maximum authenticity. And you also get a rhythm generator, which I personally had lots of fun with to create driving "snappy, clicky rhythm beds".
DEMO VIDEO
THE SOUND
The sound of the claps and snaps in this library is ranging from thin, snappy solo claps and snaps, to big group claps and even audience applause. The choice is yours, and the sheer amount to choose from is amazing!
MY 3 FAVORITE THINGS
The Sample Folders
You get access to all the samples in organized folders, for quick and easy drag and drop.
The Range of Vibe
The range of vibe and character you get access to. From studio dry to big ambience, from solo to groups, and from very light and snappy to big and wide sounds.
The Focus and Simplicity
I mean, this is all about claps and snaps. And personally I am a fan of plugins and libraries that are very focused like this one.
MY CONSTRUCTIVE FEEDBACK
The Kontakt interface is not the most inspiring.
I would have loved a stack mode built into the instrument.
MY FINAL THOUGHTS
Clap Pack Deluxe 2 is a huge sample collection of claps and snaps in all styles. I will personally use this a lot for corporate music and production music where claps and snaps are almost essential.
But I will also use the rhythm engine to create clicky and snappy rhythms for cinematic compositions. Of course, claps can be used in almost any genre, from beats to EDM to pop. Especially when using layering and creative sound design. How do you use claps in your music?
LEARN MORE
Learn more about Clap Pack Deluxe here. Get a full overview and specifications, listen to audio demos etc.
PS. Free Downloads for You