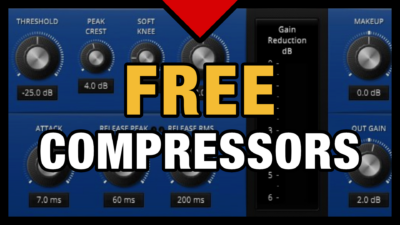 Hello Composers, Mike here. =)
Are you looking for free compressor VST plugins for your music production toolkit? The dynamic range compressor effect, or "compressor" for short, is probably the number one used effect in music production.
The compressor has always been that "make is sound instantly better" type of effects, since it tames the audio signal and brings out everything more clearly by taming the loudest peaks.
There are 1000s of compressor plugins on the market, but there are also plenty of free alternatives that still make a great job. Here are my top recommendations:
5 Free Compressor VST Plugins
PS. Free Downloads for You