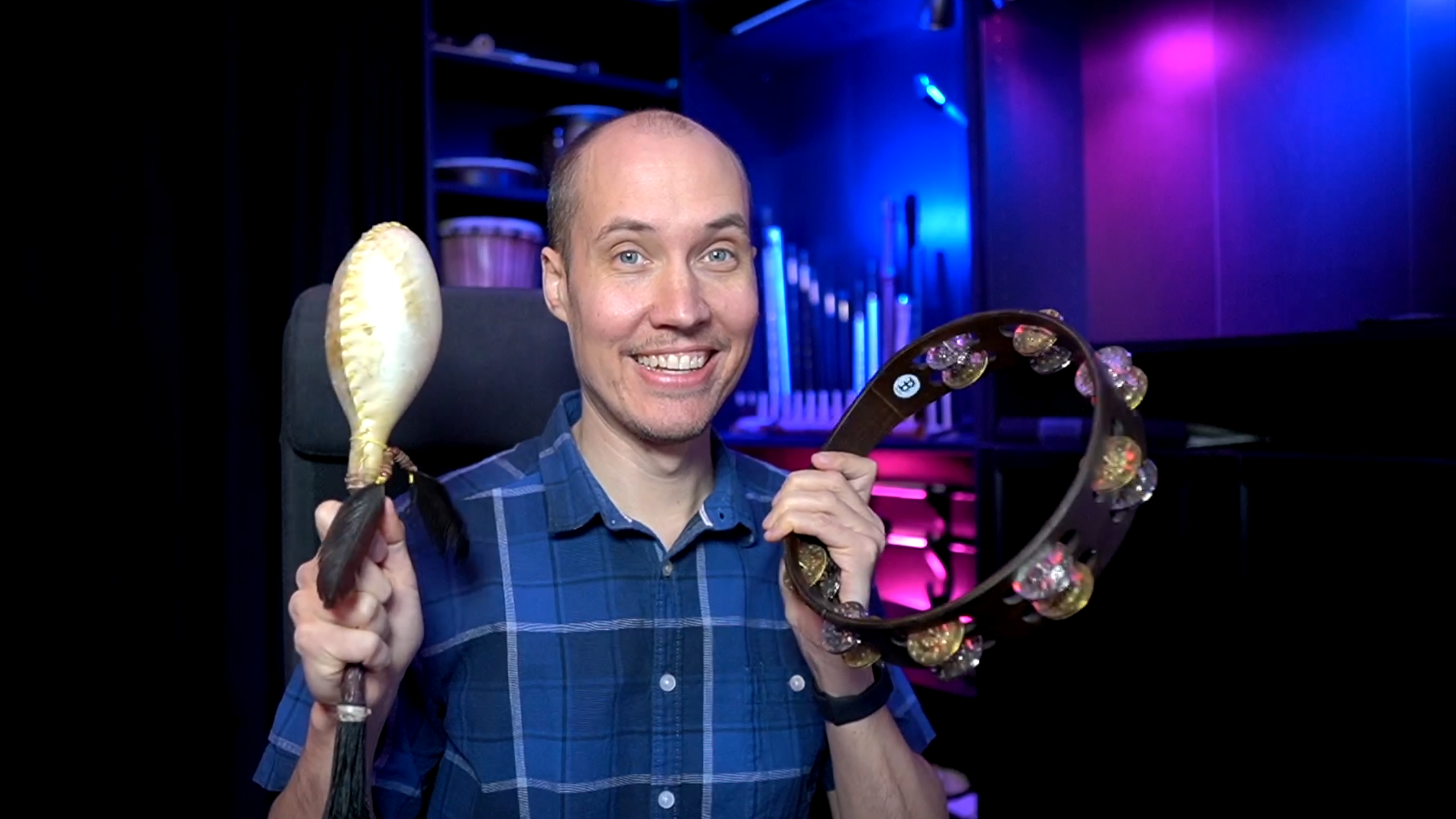 Shakers are incredible for adding rhythmic energy and a forward push in any style of music. You even get the benefit of that added "pre-whoosh" in the sound in each shake.
You can also shape the rhythmic variation with how you shake, add accents etc.
And there are countless of variations of shakers in the world: maracas, tambourines, cabasas, egg shakers…even your own creative variations.
But if you want to add something quick, and have the advantage of MIDI editing, you may want to check out some of the software plugin versions of shaker instruments and sounds.
5 Best Shaker VST Sample Libraries
Remember that shakers require a short amount of time to "start" before the actual beat. If you start to shake a shaker you get a kind of whoosh before the peak of the sound.
So if you use MIDI shaker VSTs you need to account for this by programming the phrases and notes to be slightly before the beats in the grid.